TPE #53: 50 PPC tasks for this Summer (1/2)
Jul 31, 2023
Read time: 7 minutes
Hey, Bob & Miles here with an exciting new issue of The PPC Edge!
It's Summer — which means most people are taking some time off (rightly so).
As a result, work slows down a bit.
We love to take advantage of that by doing some of the tasks we normally wouldn't have the time for.
We've created a list of 50 tasks you can do this Summer, in the following categories:
Audit
Hygiene
Learning & research
New tests
Preparation
Reporting
Tools
Sales
Other
It would be an overkill to share all 50 tasks at once, so we're splitting them up in two newsletters.
In part 1, we'll look at 24 tasks for the first 3 categories (Audit, Hygiene, Learning & Research)
Let's dive into part 1. You'll get part 2 next week!
Audit
The first section is about auditing your life and accounts. Take one step back to move two steps forward.
1: Do a life audit: are you happy right now?
This one is a personal tip from Miles:
I build my life intentionally. It's easy to get caught up in life. Time goes by so fast, and the last thing I want is for life to slip through my fingers. I don't want to just 'go with the motions'. I want an awesome life, filled with the things I value.
At least twice per year, I do a life audit to make sure I'm still happy and enjoying the path that I'm on. If I'm not, I change the direction I'm headed towards.
And what better time to do a life audit, than during Summer?
The goal is to take a step back, and ask yourself:
What is going well in my life?
What do I dislike about my life?
Is there anything I'd like to change?
Do I still like my current job/clients?
What do I want more of, that I'm currently not doing?
On average, do I have fun in my days?
If any of the answers dissatisfy you, make the necessary changes and optimizations.
It's your life — make the most out of it!
2: Audit your account
When work slows down in the Summer, we love to do account audits. There are a few ways you can go about that:
Audit your own account
Sell an audit to a client
Exchange an audit with another specialist
You'll be surprised how much you can grow when you do an audit of your own account. Or even better: get someone else to audit yours!
Check out this issue of The PPC Edge for our approach to auditing Google Ads accounts.
3: Go through the Insights tab
The "Insights" tab in Google Ads is a hidden goldmine full of treasures.
Check it frequently to dig for insights:
Performance trends
Change history insights
Location-specific insights
Search term insights and trends
Recommendations to apply (not)
Predicted search interest insights
Auction insights (Performance Max)
Audience insights (how they performed)
Asset insights (performance per audience)
You can find these insights for the entire account, or per individual campaigns.
Hygiene
The next part is about hygiene tasks. You're probably not doing all of these because you have to prioritize other high-impact tasks. When work slows down in the Summer, we love going through hygiene optimizations that we otherwise didn't have time for.
4: Go through your search term reports
This one speaks for itself. We're sure you're already leveraging your search term reports. But we'd like to challenge you:
Take an even deeper look at your queries. Learn from them. Exclude new terms that you might've missed, add new keywords. Report back to your clients. Let your SEO colleagues know about anything you find.
There's gold hidden in your search term reports if you take the time to go deeper than normal.
5: Go through your placement reports
Running YouTube and Display campaigns? Go through the placements report. See what you find and exclude anything that's irrelevant (pro tip: specifically look for kids' channels).
6: Optimize your extensions (sitelinks etc.)
When work slows down, we love to optimize our extensions. We can keep it short here.
7: Create better video/image ads with tools
Another PPC task for this Summer: optimize your video and image ads. Use a tool like Creatopy to create new variations in bulk.
8: Work on your Quality Scores
Quality Scores definitely still matter, but they are often overlooked. Take some time to optimize them this Summer. Pro tip: start with keywords with 'Below Average' or 'Average' scores of Ad Relevance — those are easiest to improve.
Want an in-depth guide on how to optimize Quality Score? Check it out here.
9: Refresh your Customer Match lists
When was the last time you updated your Customer Lists in Google Ads? We're guessing a long time ago. Take some effort to refresh them. Upload different lists and make segmentations of all customers, high-value customers, repeat purchasers etc.
10: Clean up your product feed
Are you happy with the quality of your product feed? Do a feed audit and see where you can enrich it with high-quality, relevant data. Start with the most important feed attributes like titles, images and prices, but don't forget about secondary attributes like colors, materials, GTINs, sizes etc.
11: Clean up non-serving keywords
How many active keywords do you have in your account, that aren't getting any impressions? Clean up your keywords and make your account easier to manage.
12: Properly set up Google Merchant Center
Have you really taken the time to properly set up GMC, or have you been putting this off because you have other priorities? Optimize your settings like shipping, returns, automatic product improvements, product protection etc.
13: Get your Google Ads certifications (boring)
We hate the Google Ads certifications, but we know that for some agencies and jobs, you're required to refresh them every year. Look at when your certifications expire, and take some time to retake the tests this Summer. You don't want to have to do this in Q4, when it's the busiest time of the year.
If your job doesn't require you to get the certifications, don't even look at them.
Complete waste of time!
Pro tip: ask ChatGPT to take the test for you ;).
Learning & research
In this next part, we'll look at ways to develop yourself over the Summer by learning something new and researching new opportunities.
14: Take a course on PPC
The best way we can help you is through our online courses. If you're interested to take your skills to the next level, check out our offers at ppcmastery.com.
We'd love to help you become an even better Google Ads Specialist!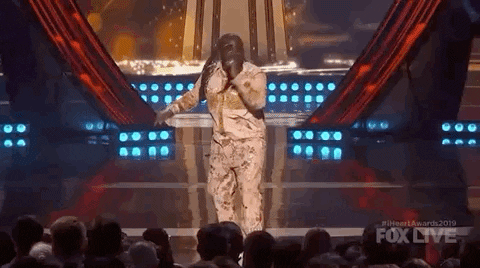 15: Dive into YouTube advertising
YouTube Ads are still massively underused, and we think it's because most specialists just don't know how to run them. If you want to increase your value as a Google Ads Specialist, freelancer, or agency, mastering YouTube Ads will be a great idea.
16: Learn how to do full-funnel remarketing
Sometimes, to get the best remarketing results, you need to run campaigns outside of Google Ads. Have you tested remarketing on Meta (Facebook/Instagram etc.)? This tends to work complementary to Google Ads campaigns.
Want a breakdown of a full-funnel Google Ads remarketing strategy? Check it out here.
17: Learn how to use ChatGPT for Google Ads
We all know ChatGPT — but are you actively using it for Google Ads? There are a lot of unique use cases: improving your RSAs, writing video ad scripts, researching competitors, keywords, drafting campaign setups etc.
The possibilities are endless and mastering ChatGPT (aka writing better prompts) will help you a lot as a Google Ads Specialist.
Here are two guides on how we use ChatGPT to write better RSAs, and video ad scripts.
18: Research AI tools to optimize workflow
The AI world is much bigger than just ChatGPT. There's a tool for just about anything, and a lot of it is free. Max Rascher is a great person to follow on LinkedIn to stay on top of all the latest AI updates (as they relate to marketing).
19: Do extensive competitor research
When was the last time you did competitor research? This is so valuable to do, even if you're already working with a client for a long time. Find out what your competitors are doing that you're not, and improve your entire online marketing strategy.
A great place to start: Google's Ad Transparency Center (see all competitor ads for free).
20: Learn how to write Google Ads scripts
Scripts can give you an unfair advantage, as they can lead to better insights and optimizations. Writing them is hard, because you need to understand Javascript code. However, ChatGPT can help you with that.
Here's a list of our favorite scripts, and links to download them.
21: Learn how to use Google Tag Manager
Mastering Google Tag Manager will not only increase your value as a PPC Expert, it will also make your life a whole lot easier. If you're not using GTM a lot yet, now is the time to start learning how to use it!
22: Learn how to use Google Analytics 4
The same applies to GA4. We all hated the shift from Universal Analytics to Google Analytics 4, but there's nothing we could do about it and now all we have is GA4. Have you taken time to truly master the platform, or are you still complaining about how UA was so much better?
Get over it and learn how to use GA4! :)
23: Read through official Google documentation
There is gold hidden in Google's official documentation, but most people aren't willing to sift through it. A great place to start: Google's new features and announcements page. Whenever they put out a new update, read the official documentation.
You'll be surprised how much you can learn from it.
24: Read official GDPR documentation
This is boring, but so valuable. If you understand GDPR and privacy regulations on a deep level, you can be a better advisor and sparring partner to your clients.
We won't pretend by saying we completely understand GDPR and its implications… But it's great to read up on, this Summer.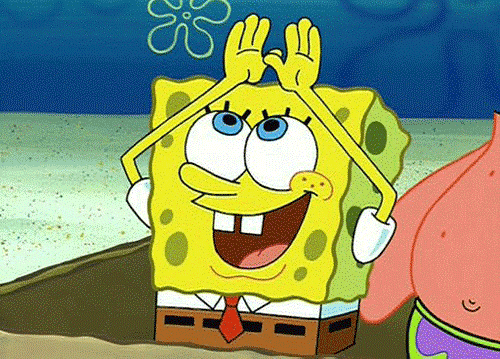 Stay tuned for part 2 next week
We hope you enjoyed part one of this two-part newsletter.
We'll be back next week with 26 more tasks to do this Summer in the following categories:
New tests
Preparation
Reporting
Tools
Sales
Other
Let us know if you like this two-part format. A lot went into creating this newsletter so we'd love to hear some feedback.
You can share your thoughts by simply replying to this email. Or not. It's up to you ;).
See you next week!
Cheers,
Bob & Miles