TPE #44: 7 exciting Google Ads updates
May 29, 2023
Read time: 4 minutes
Last week, Google announced a LOT of exciting new product launches at Google Marketing Live.
Most of it involves AI…
And boy… Google Ads is gonna change forever.
Automation and Performance Max have already shaken up how we work as PPC specialists.
But the recent wave of AI announcements is going to change everything, AGAIN.
Anyways… That's something for a later issue of The PPC Edge — we're still wrapping our heads around what we think the future of PPC x AI will look like.
In this newsletter, we won't give a complete summary of GML, you've probably already read it all online.
We'll highlight 7 of the new product launches we're excited to test — hopefully they excite you too.
New product launches we're excited about
At Google Marketing Live, new exciting product launches were announced:
3 exciting Performance Max updates

Generative AI in Google Ads

Edit ads with Product Studio

Broad Match brand controls

Better 1P data integrations
Let's kick it off with a few quick Performance Max updates.
pMax update 1: download search term insights
Let's kick it off with a much-appreciated update: we're going to get more search term insights. And better yet: we'll be able to download them!
No more copy-pasting or asking ChatGPT to export the data for you.
The only question I have: why did it take you so long to release this, Google?!
Anyway… Let's not be greedy. I'm happy with this update.
pMax update 2: more asset performance insights
Soon, we'll get more insights on how specific assets performed for specific audiences. More insights are always better, right?
Hopefully, that includes real data and not just a 'good, low, best, learning' performance rating. But I doubt it.
Prove me wrong, Google!
Performance Max update 3: A/B test with Experiments
Finally, we'll be able to A/B test Performance Max campaigns (not just pMax vs. Standard Shopping).
What we'll be testing:
Bid strategies
Different assets or products
Final URL expansion on vs. off
… And anything else Google lets us.
It's going to be fun playing around with the Experiments feature that will go live later this year.
Ok, now on to some non-pMax updates.
Generative AI in Google Ads
This is going to change E-VE-RY-THING:
Enter your URL
Answer a few questions
Google produces a campaign outline
No idea how qualitative this is going to be, but one thing's for sure: it's going to speed up the campaign creation process and lower the barrier to entry for small advertisers.
Here's a sneak peek of what it may look like:
You can also use it to create ads inside of Google Ads.
Just enter some information about your brand and products and Google will spit out ready-to-use image ads that actually look decent:
But it doesn't end here…
Edit ads with Product Studio
What's even cooler: you can soon edit your ads inside the new Product Studio. All with AI.
A cool use case of Product Studio as shown by Google:
Upload a product image
Ask AI to remove the background
Ask AI to create generate a new background
Automatically add the new image to your product feed
This is going to make feed optimization and image testing so much more efficient and fast.
Here's an inside look of Product Studio. All images are edited with AI.
The launch will be for the US only, but we predict it won't be long until other countries get access too.
Broad Match brand controls
We all have our opinion of Broad Match keywords, but it always comes down to this: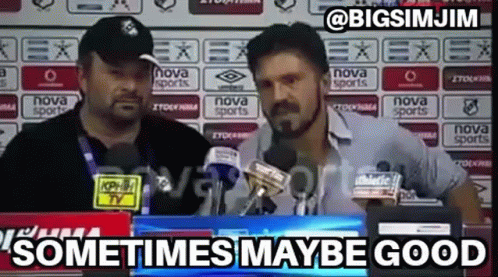 Anyways, Google has announced new features to take back a bit of control over Broad Match:
Brand restrictions: limit spend to select brand keywords.
Seems like a good feature as it can stop unnecessary spending on competitor brands (which we see a lot with Broad Match). Let's see how valuable this really is.
Better 1P data integrations
We've been saying it for a while now: whoever has the highest quality of relevant data, wins.
Soon, it's going to be easier to integrate first-party data in Google Ads:
Simplify setup of Enhanced Conversions
Create converting audiences with Customer Match
Build and use GA4 audiences directly within Google Ads
Offline conversion adjustments to improve value-based bidding
Great updates that will help us get better data — which will lead to better decision making for us and Smart Bidding.
The future is AI
AI is the buzzword of 2023, but for a reason. Everything that's being rolled out is built on the back of AI.
We haven't even spoken about the new Generative Search Engine, which will change Google forever.
We'll get back to that in a later issue of The PPC Edge.
For now, keep an eye on your accounts as new products and features will be added in the upcoming months.
Happy testing, dear friends. See you next week!
Cheers,
Bob & Miles
Sources used: