TPE #29: new pMax insights (updated script)
Feb 13, 2023
Read time: 3 minutes
We were going to share updated conversion tracking best practices in today's PPC Edge, but we stumbled upon an extremely important breakthrough today that we just needed to share with you right away.
Namely: you can unlock new Performance Max insights that allow you to take back control and make better decisions.
Let's dig in, this is exciting stuff.
Unlock new Performance Max insights: see share of spend on Search
In case you didn't know, Mike Rhodes from AgencySavvy built an amazing script that creates graphs and tables that visualize pMax spend on 3 networks: Shopping, Video, and 'Other'.
A lot of Google Ads Specialists (including ourselves) used this script because it provides nice additional insights.
However, it wasn't complete and 100% trustworthy. Why? Because 'Other' consisted of Search ánd Display/Discovery data.
Well, that's about to change. Mike Rhodes and Tobias Hink dug deep into Google's API and found a way to single out spend on the Search network!
These guys are true geniuses. Look at how they hacked the system: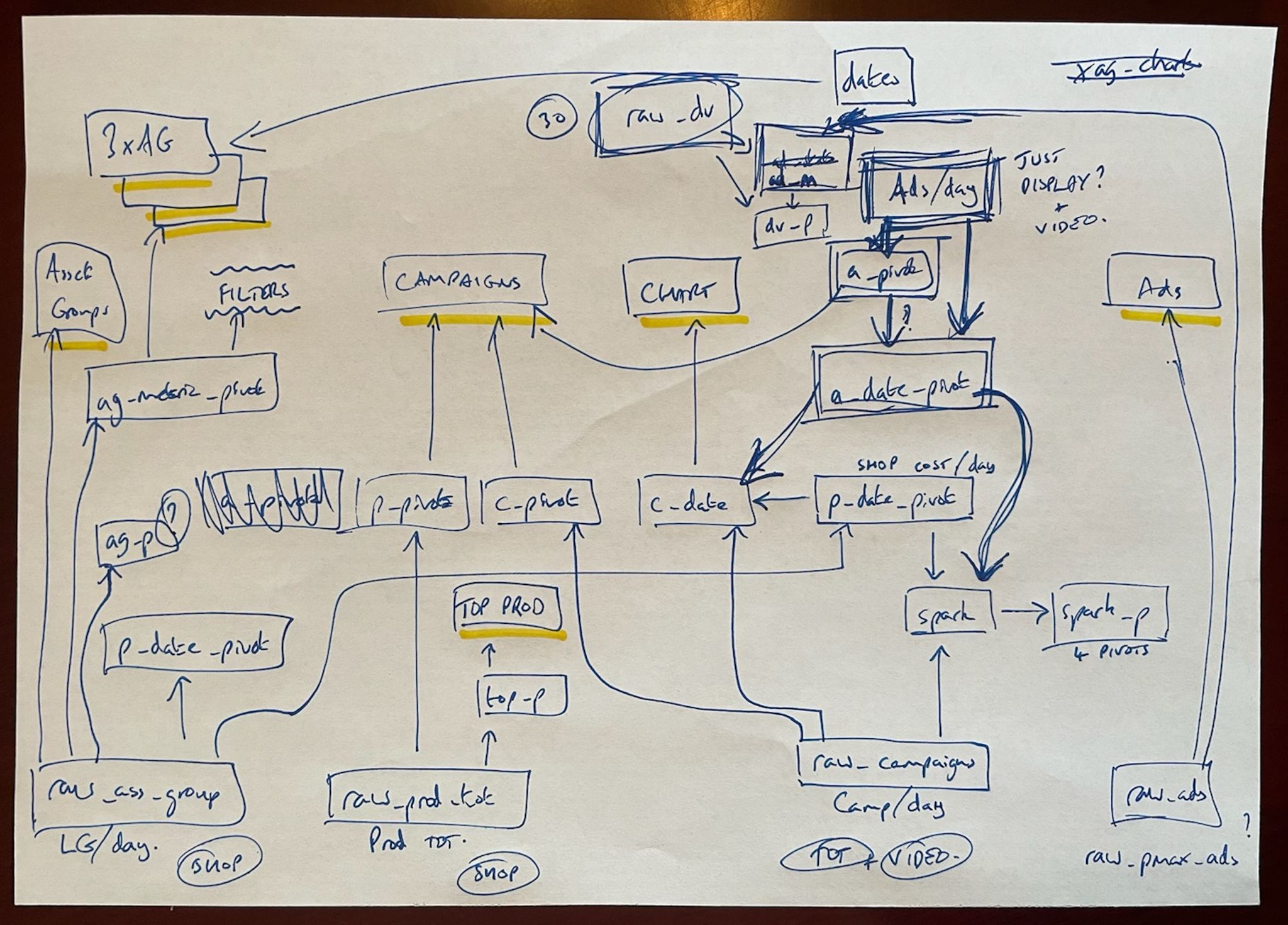 Source: Mike Rhodes on LinkedIn
This is what we need: sharp minds in the community coming together to take back insights that are deeply hidden from us.
The question arises: if the data is available, why is Google making it so hard for us to access it?!
Introducing Performance Max spend allocation script v20
With the latest script, you can see where your pMax budget was spent across Shopping, Video, Display, and Search.
This is what it looks like: (The green bars (Search Cost %) are new):


So how do you actually use the script?
This script is a must if you're running Performance Max campaigns. Let's unpack how we use it.
In one overview, see where Google spent your pMax campaign budget.
Quickly identify trends (are you spending where you want to?).
Create an action plan based on the insights.
New: see if/how much pMax cannibalizes on your Search campaigns.
Set up the script in your accounts to take back insights and control
This is our advice for you:
Set the script up in your accounts
Analyze the at least data once per week
Quickly take action based on the insights
Link to the new script by Mike Rhodes (and a special thanks to Tobias Hink). Both account and MCC-level scripts are available.
That's it for today. Thanks for being an awesome reader of The PPC Edge.
Have a great week!
Bob & Miles
p.s. registrations for the Google Ads Masterclass of March close in 2 weeks. Secure your spot and sign up early. Upgrade your Google Ads skills in just 30 short days. Check out the testimonials in this page to see why our January Alumni call it "extraordinary", "the most actionable workshops", and "impressive, even after 10+ years in the field".
We hope to see you at the March Masterclass.